Wohlsen Advances Pennsylvania Teammates
Wohlsen Construction Company is pleased to announce the promotion of Steve Parks to project executive, Dave Wanner to senior project manager, and Eric Munro to project manager. These achievements recognize the continuous professional development and leadership in their careers at Wohlsen Construction.
Through his dedication, commitment, and exceptional management skills Steve Parks has earned a promotion to project executive. Steve has nearly 25 years of experience serving many of Wohlsen's key clients and has played a vital role in the successful completion of numerous projects. He holds a Healthcare Construction Certificate as well as, OSHA 30, CPR and First Aid.
Dave Wanner has led a vital role in the successful completion of several major projects for Wohlsen. From the onset of his career 18 years ago, starting as a project engineer, Dave continues his professional growth. He has earned meritorious promotions to project engineer, project manager, and now moving into the senior project manager role. He received his Master of Business Administration and Bachelor of Science in Civil Engineering Technology from Penn State University.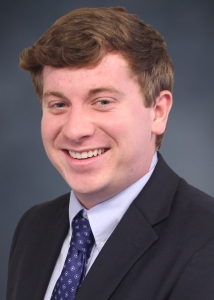 Eric Munro holds a Bachelor of Science in Construction Management from Philadelphia University. He began his career as an estimating intern and has since served Wohlsen as a project engineer, where he has demonstrated significant professional development. His ability to successfully support project teams throughout the entire construction process has earned him the opportunity to further support Wohlsen projects as a project manager.
Back to Main Blog Page