Wohlsen Construction Recognized by Eastern PA ABC for Temple Adath Project
Posted in:
Awards
on November 9, 2015
Wohlsen Construction Company received an award from the Eastern
PA Chapter of Associated Builders and Contractors (ABC) at the association's Annual Awards of Excellence banquet.
The Award of Merit was presented to Wohlsen in the Restoration/Renovation category for the renovation of Adath Israel Synagogue's Mandell Sanctuary located in Merion Station, PA. The project was led by the owner's representative Becker Frondorf and was designed by Atkin Olshin Schade Architects of Philadelphia.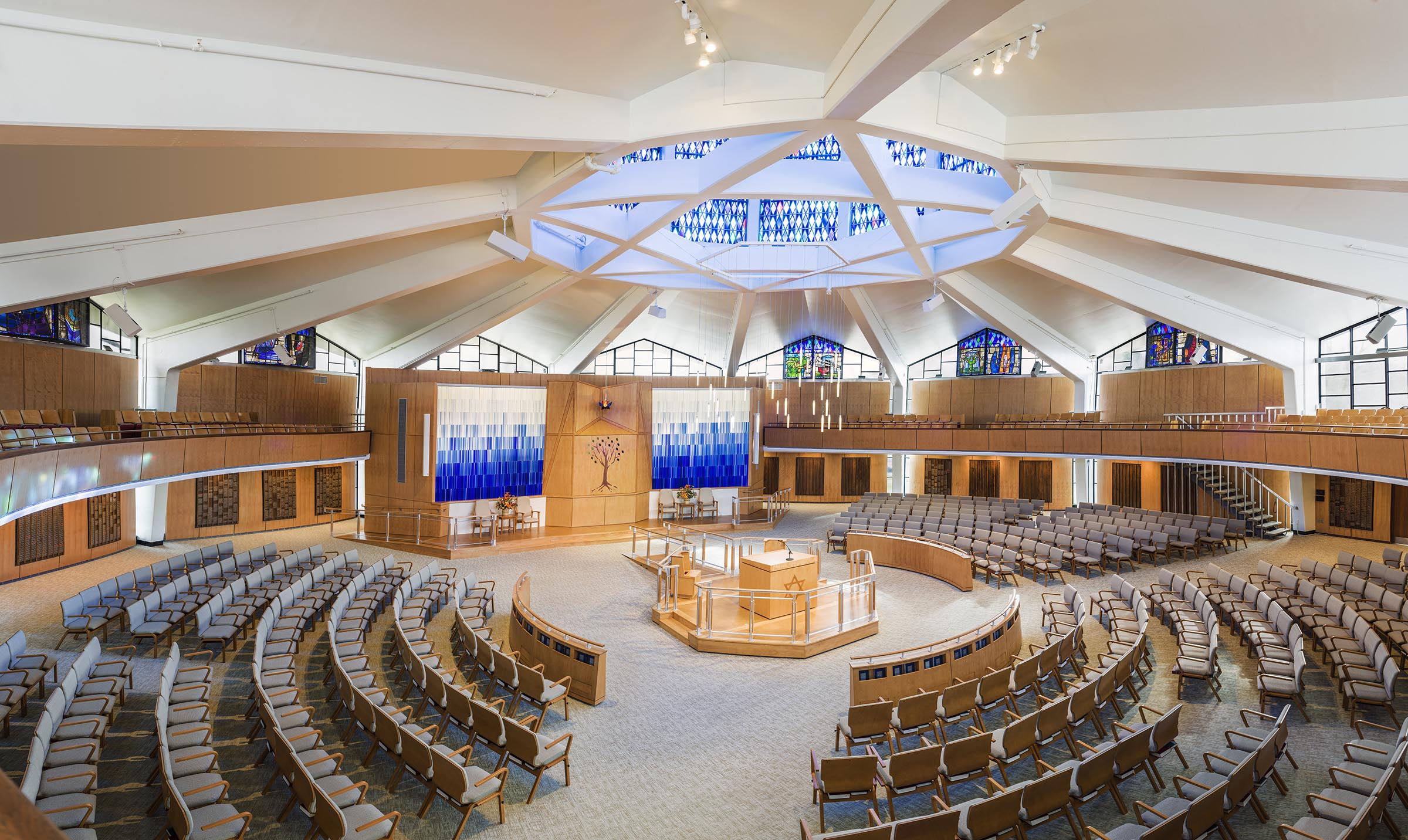 The 69,000 square foot project included selective demolition and renovation to a two-tiered synagogue sanctuary and Frankel Hall which provide a centralized entry, better circulation, and additional space for a more flexible sanctuary to accommodate contemporary worship styles.
Wohlsen Construction Company, celebrating its 125th anniversary, is a Green Plus Certified company and one of the leading merit shop construction firms in the Mid-Atlantic States.
Back to Main Blog Page