Wohlsen Promotes Pennsylvania Project Executive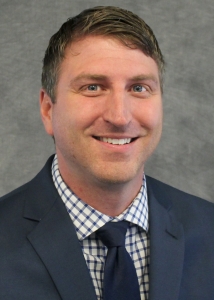 Wohlsen is pleased to announce the promotion of Rob Stauffer from Senior Project Manager to Project Executive. In this position, Rob will be responsible for improving the vision of project leaders, driving job planning, providing education to the project leaders on critical and strategic decision making and fostering client retention.
Rob's career with Wohlsen started as an internship and during his almost 12 years at Wohlsen, he has grown from a Project Engineer Intern to a Project Executive. Throughout his tenure, Rob has worked on over 22 projects in various roles. His project profile includes Lycoming College, The Hill School, Messiah University, Tel Hai Retirement Community, and Lancaster Country Club. Noteworthy project awards include, The ABC Award of Excellence for Messiah College, Lycoming College, & F&M. Rob was a recipient of Wohlsen's President Award in 2013 and was also a part of Wohlsen's Project of the Year awards in 2017 and 2019.
Brian Laub welcomes Rob in his new role stating, "I am excited to have Rob in his new role, continuing his career growth with Wohlsen. Throughout his career Rob is always looking for ways to tackle challenges head on and find solutions to deliver successful projects for our clients. Rob's passion for his teammates, clients, Wohlsen and the construction industry will continue to guide his success."
Back to Main Blog Page